PRODUCTS FOR

HEALTHCARE SECTOR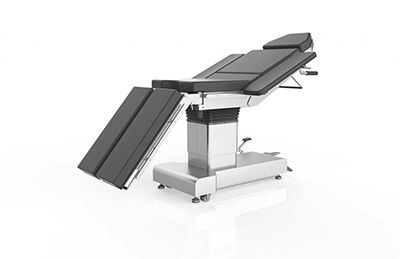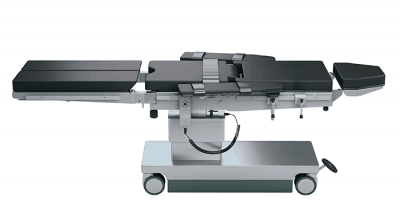 SURGITABLE 200
Mechanic-hydraulic OT Table
SURGITABLE 4
Electro-hydraulic OT Table
Surgitable 200 is a versatile operating table , adopting safe and stable hydraulic drive and pneumatic-assisted system – realizing all kinds of surgical positioning required clinically, with simple manual control.
With pedal-controlled hydraulic lifting system, gas spring-driven and crank controlled positioning system, the Surgitable 200 can be set up easily and smoothly, during surgeries.
Besides comprehensive accessories for application in gynecology, urology, hand & arm, kidney, ENT surgeries, the detachable head and leg section
Advantages
High quality hydraulic system can easily realize required positioning like tilting and lifting.
Integrated kidney elevator
Four stand base for great stability and high mobility
Front ended release and brake control.
Patient load up to 200 kg during positioning movement.
Crank controlled and gas-spring driven tilt, trend and reverse trend, and other position.
Detachable head and leg section.
SURGITABLE 4 operating tables are trailered to a variety of positioning requirements from different surgical disciplines: its special conception has been thought for neurosurgery, ophthalmology, and others minimal invaise surgeries.. Made in stainless steel 304, the Surgitable 4 can load a patient up to 200kg during positioning.
Advantages
Corded-remote & override control system
Integrated kidney elevator
Optional pedal control for ENT, MIS and endoscopic procedures
Interchangeable led and head section give bigger irradiated area for C arm use
Low height version for surgeries such as laparoscopy, ENT, neurology
High performance electro-hydraulic lift system
Optional battery available
Detachable leg section for orthopaedic extension