The mechanical action of tools used in the dental clinic produce suspended particles as aerosols, potentially loaded with viral charge.
In light of the SARS-CoV-2 pandemic, the Order of Dental Surgeons in France – and in many other countries – recommends ventilation of at least 15 minutes between each patient in order to limit the risk of airborne transmission.
Approach of the High Authority of Health concerning aerosols :
The aim is to minimize contaminated aerosols suspended in the treatment room. Chronologically the practitioner must:
– Reduce the contamination of the aerosols created
– Reduce the amount of aerosols created
– Aspirate as closely as possible the aerosols created
– Air renewal for residual aerosols in suspension.
How to control airborne infection transmission ?
ATA MEDICAL has established a strict qualification protocol against this airborne particle contamination, based on a mobile air decontamination and filtration unit. This protocol has been tested in a real situation and controlled by an independent organism. It ensures: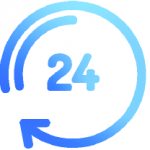 A particle decontamination kinetics of more than 90% reduction in 5 minutes, along with effective reduction of the virucidal, bactericidal and fungicidal load.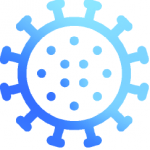 To create and maintain an ISO 8 class during the very practice of dental care, according to EN 14644-1 standard. This, under the normal working conditions (use of turbines or scaler, therefore during Aerosol Generating Procedures (AGP's)) with the presence of the dentist and the patient.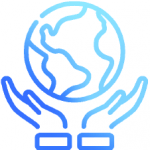 Prevention against airborne transmission without chemical substances, thus ensuring total harmlessness environment.
Aerosols filtration in dentistry |
TESTIMONIAL
What are the most common problems in the actual practice ?  
Waiting 15 minutes between each patient automatically reduces the number of patients that can be received daily
Some surgeons don't have windows in their treatment room
Outdoor temperatures can sometimes be freezing in winter,when opening the windows can be a real discomfort.
Save time
Receive your patients securely
Protect your employees
No discomfort
Interview with Dr Korngold, Dental Surgeon in Paris.
ATA Medical : More than 30 years of experience in the hygienic treatment of air in hospitals, laboratories, health centers and risk areas.
.
Consult here our 5 air purifier models for healthcare environment. | Click here to learn more about the 3 airborne infection Risk levels