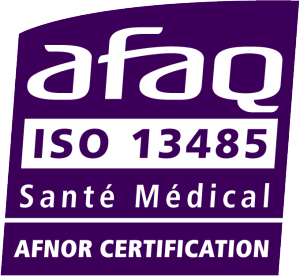 We are proud to announce ATA has obtained certification ISO 13485:2016 for medical devices, as well as quality management certification ISO 9001 renewal.
What is the ISO 13485 standard?
The ISO 13485 certification is a proof of Quality Management System compliance to the standard for organizations involved in the Medical Device industry.
Is ISO 13485 recognized worldwide?
ISO 13485 Standard focuses on the harmonization of the Quality Management Systems in the framework of Medical Device regulatory requirements. Many country jurisdictions recognize, or even require, that Medical Device manufacturers obtain ISO 13485 certification in order to access their market.
ISO 13485:2016 certification demonstrates ATA Medical's commitment to the highest level of hygiene standards, and to meeting customer and international regulatory expectations.